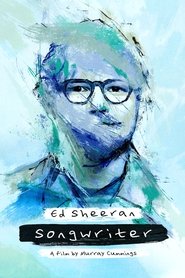 Songwriter
This personal portrait of the British singer-songwriter, filmed by his cousin Murray Cummings, follows this modest performer's creative process as he writes a new song from scratch that will entrance millions.
Duration: 84 min
Release: 2018
Life in a Day
Life in a Day
A documentary shot by filmmakers all over the world that serves as a time capsule to show future generations what it was like to be alive on the 24th of…
Eva Hesse
Eva Hesse
German American artist Eva Hesse (1936 – 1970) created her innovative art in latex and fiberglass in the whirling aesthetic vortex of 1960s New York. Her flowing forms were in…
1916: The Irish Rebellion
1916: The Irish Rebellion
The documentary – featuring a combination of rarely seen archival footage, new segments filmed on location worldwide, and interviews with leading international experts – also uncovers the untold story of…
Maidentrip
Maidentrip
14-year-old Laura Dekker sets out on a two-year voyage in pursuit of her dream to become the youngest person ever to sail around the world alone.
For Grace
For Grace
Curtis Duffy, a teen who fought and stole for the thrill, discovered his place in the kitchen after a home economics teacher nurtured his talents. After an unimaginable tragedy involving…
McLaren
McLaren
The story of New Zealander, Bruce McLaren, who founded the McLaren Motor Racing team, showing the world that a man of humble beginnings could take on the elite of motor…
Boom Bust Boom
Boom Bust Boom
Terry Jones presents Boom Bust Boom. The result of a meeting between writer, director, historian and Python Terry Jones and economics professor and entrepreneur Theo Kocken. Co-written by Jones and…
HyperNormalisation
HyperNormalisation
HyperNormalisation tells the extraordinary story of how we got to this strange time of great uncertainty and confusion – where those who are supposed to be in power are paralysed…
All Things Must Pass
All Things Must Pass
Established in 1960, Tower Records was once a retail powerhouse with two hundred stores, in thirty countries, on five continents. From humble beginnings in a small-town drugstore, Tower Records eventually…
Born Without Limbs
Born Without Limbs
Australian born Nick Vujicic was born without arms or legs, but that has not stopped him from leading a full life. Now, 32 and founder of the Los Angeles-based nonprofit…
The Last Days of Jesus
The Last Days of Jesus
For almost two thousand years, the story of Jesus' final days has been celebrated by Christians the world over. From Jesus' triumphant entry into Jerusalem, through to his eventual crucifixion…
Crumb
Crumb
This movie chronicles the life and times of R. Crumb. Robert Crumb is the cartoonist/artist who drew Keep On Truckin', Fritz the Cat, and played a major pioneering role in…