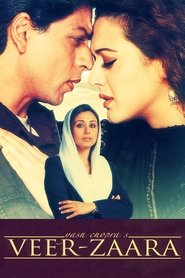 Veer-Zaara
The story of the love between Veer Pratap Singh, an Indian, and Zaara Hayaat Khan, a Pakistani…a love so great it knows no boundaries…
Duration: 192 min
Release: 2004
God's Not Dead: A Light in Darkness
God's Not Dead: A Light in Darkness
Pastor Dave responds to the unimaginable tragedy of having his church, located on the grounds of the local university, burned down.
Shall We Dance?
For Greater Glory – The True Story of Cristiada
For Greater Glory – The True Story of Cristiada
A chronicle of the Cristeros War (1926-1929), which was touched off by a rebellion against the Mexican government's attempt to secularize the country.
A Separation
A Separation
A married couple are faced with a difficult decision – to improve the life of their child by moving to another country or to stay in Iran and look after…
Lost River
Far from the Madding Crowd
Far from the Madding Crowd
Based on the literary classic by Thomas Hardy, Far from the Madding Crowd is the story of independent, beautiful and headstrong Bathsheba Everdene, who attracts three very different suitors: Gabriel…
The Divine Move
The Divine Move
Professional baduk (go) player Tae-seok loses a high-stakes game to infamous underground gambler Sal-soo, and ends up framed for the murder of his own brother and locked up in prison….
Bakuman
Bakuman
Moritaka Mashiro (Takeru Satoh) doesn't want to follow in the path of his uncle who worked as a manga artist, but ultimately died because of exhaustion. Moritaka Mashiro figures he…
Big Daddy
Big Daddy
A lazy law school grad adopts a kid to impress his girlfriend, but everything doesn't go as planned and he becomes the unlikely foster father.
Copycat
Copycat
An agoraphobic psychologist and a female detective must work together to take down a serial killer who copies serial killers from the past.
Hindi Medium
Hindi Medium
Mita and Raj Batra, an affluent couple from Delhi's Chandni Chowk, are grappling with getting their daughter admission into an English medium school. But there is one big problem. Their…
A Simple Twist of Fate